In the News
___________
Mitch Baumeister speaks
to Newsweek about
Southwest Flight 1380
___________
Mitch Baumeister speaks to Fox News' Gretchen Carlson
---
Firm Announcements
Mitch Baumeister
honored as
Trial Lawyer of the Year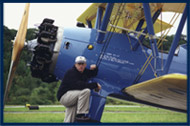 ---
Areas of Practice
International and Domestic Airline Accidents
---
General Aviation and Helicopter Accidents
---
Wrongful Death and Personal Injury Litigation, Medical and Hospital Negligence
---
---
---
---
Recent Crashes
F-16 military aircraft and a Cessna 150 in Moncks Corner, SC on July 7, 2015
___
DeHavilland DHC-3T Otter floatplane crash carrying cruise passengers in Alaska on June 25, 2015
___
Amtrak Derailment in Philadelphia on May 13, 2015
___
Germanwings Flight 9525 crash on March 24, 2015
___
Metro-North Crash in Valhalla, NY on Feb. 3, 2015
---
Worldwide Recognition as Proven Trial Lawyers Specializing in Catastrophic Wrongful Death & Personal Injury Litigation
---
---
Baumeister & Samuels, P.C. is an internationally recognized boutique law firm specializing in the representation of victims and their families in the aftermath of catastrophic personal tragedies. One of the oldest, and most distinguished accident litigation firms worldwide, we have the most experienced trial lawyers, and have obtained more than a billion dollars in verdicts and settlements for our clients over the last 25 years. We accept fewer cases then other law firms enabling us to dedicate more time and attention to each case such that we are able to achieve substantially greater results for our clients than other firms.
The firm litigates in federal and state courts across the Unites States, and partners with international counsel to represent injured parties and their families around the world. The firm and its members have served in leadership positions on Plaintiffs Steering and Executive Committees for almost every air disaster over the last 35 years.
---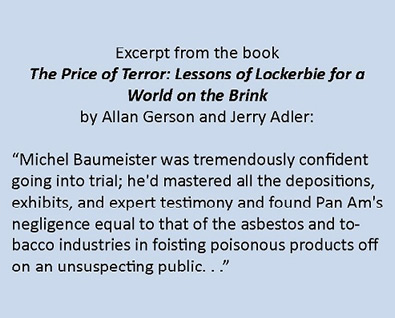 ---
Our team of experienced trial lawyers has a unparalleled reputation for holding wrongdoers accountable for their actions and for bringing them to justice. Each crash is a search for the truth of what happened. Time after time, our work in uncovering the true cause of a crash has resulted in significant safety changes within every form of transportation where we have litigated. We believe that this approach helps ensure that similar crashes do not happen again.
---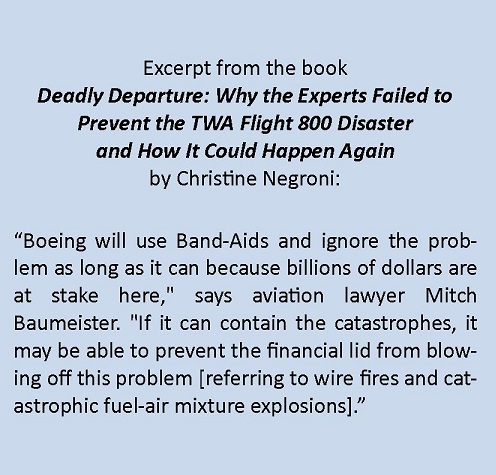 ---
We invite you to look through our website to familiarize yourself with our attorneys, the work we have done and the types of cases we have handled. Afterward, we would welcome an opportunity to meet with you and your family to discuss how we may be of help.
---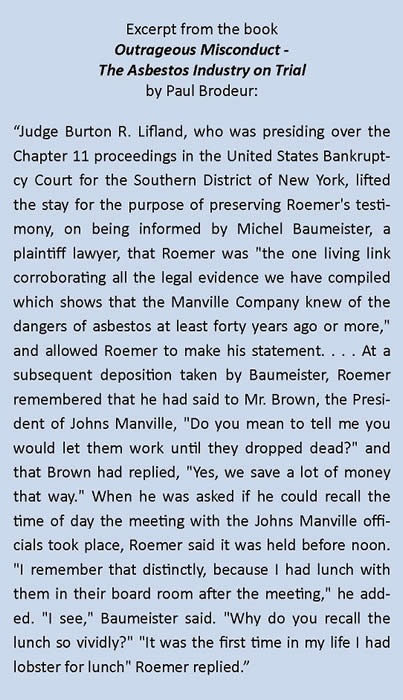 ---
---
---
---
"Thank you for all you do - we know your blood, sweat and tears is so much more than a professional effort on our account. We know the effort is straight from the heart."
- Parents of a child on board an international flight
---
"Your unfailing dedication in all you have done for me and my family over these past years along with your sense of compassion have given us such a "cared for" feeling during the trying times we have endured."
-Wife of victim on board an international flight
---
"Although the process we've been through isn't one anyone would hope for, I can't express strongly enough what a blessing it has been to have your firm driving this for our family. To be able to trust you completely and know that at every turn you were working in the best interest of our family allowed me to concentrate on other priorities for my children and myself. Your care, compassion and professionalism will always be appreciated by our family."
-Wife of victim on board one of the September 11, 2001 hijacked aircraft
---
"You have worked so hard and with love and compassion and you never made us feel like clients. You always made us feel like family and family we are always."
-Wife of victim on board an international flight
---